Code of conduct
We want all visitors and users of our websites to have a safe, interesting and friendly experience. Accordingly, all users of our sites and any contributions (job posts, messages, approaches) they make to the sites must comply with this Code of Conduct. The use of our websites means the acceptance to obey by this Code of Conduct, which supplements and forms part of the Terms and Conditions of Use (which you can access by clicking on the link at the bottom of our websites).
If you reasonably believe that any contribution to our websites made by another user contravenes this Code of Conduct and/or any of the Terms and Conditions of Use, please notify us using the contact us form.
Within this Code of Conduct, "contribution" means any material posted or uploaded to our websites by a member of the public, including without limitation any text, photographs, graphics, video or audio material.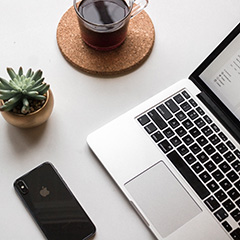 Your Contributions:
Before going to the office, we usually follow a morning routine. We get up, brew coffee, take a shower, brush our teeth, get dressed, brush our hair and go to work. These steps prepare us for the day ahead. They draw a line between the time when we are at home in our comfortable pajamas and when we leave our house ready to go to work.
When we work at home, nothing forces us to follow this routine. No one will judge us if we stay in our pajamas all day or if we don't brush our hair. And yet it is important to keep up it, anyway. This routine as ordinary as it is allows us to get ready for work. Just like an athlete warms up before playing sports, our morning ritual wakes us up and prepares us to face the challenges of the day.
must be your own original work and experience (regarding uploaded CV and additional materials).
must not infringe anyone else's rights, including copyright. Your contributions must not plagiarize or infringe the rights of any other person including any copyright, database, trade mark, trade secret, privacy, publicity, personal or proprietary rights of any kind.
must not contain unlawful or objectionable content nor involve disruptive, offensive or abusive behavior. Please be respectful and civil to other members, even if you disagree with them.
must not contain unsuitable or irrelevant website addresses or URLs. Links to pornography, commercial or other inappropriate content will be deleted.
must not promote illegal or anti-social behavior. Contributions must not contain violent or sexually explicit material or advocate, promote or assist any unlawful act such as (by way of example only) terrorist acts, copyright infringement or computer misuse.
must not misrepresent their origins. Contributions and/or user names may not be used to impersonate any other person, to misrepresent your identity or affiliation with any person or to give the impression that they emanate from us, if that is not the case.
must not involve any flooding, spamming or advertising. Flooding is when the same comment is posted over and over in the same forum; spamming is the posting of the same comment (or very similar) to more than one forum. All advertisements, chain letters, pyramid schemes, junk mail and any other forms of commercial solicitation are prohibited.
must not include spoilers. Please do not post any messages in forums (or in any other form of contribution) containing plot developments that have yet to be broadcast on local television, radio or in cinemas. These may spoil the enjoyment of others.
In relation to any forum, please note that when the first post in a thread is deleted, all of its subsequent replies may also be automatically deleted. This means that some of your posts may be deleted because they were placed in response to a post that contravened the Code of Conduct. Keeping your post within these rules will not only ensure that your posts are not removed from the forums, but also that the posts of others will remain.
Breach of the Code of Conduct
It will be our sole decision as to whether there has been a breach of this Code of Conduct. We have the right (but not the obligation) to edit, refuse to post, or to remove any contribution in whole or in part that we deem to be in breach of the Code of Conduct. Where we believe there is a breach of the Code of Conduct, we may take whatever action we feel is appropriate in the circumstances.
Failure to comply with this Code of Conduct constitutes a material breach of the Website Terms, which could result in us taking any of the following actions: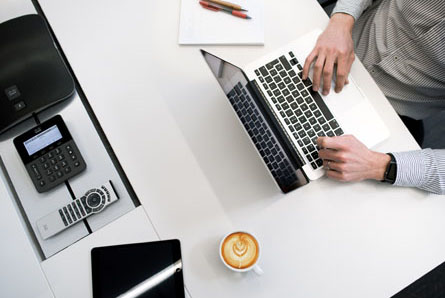 issuing a warning to you;
immediate, temporary or permanent withdrawal of any contribution or of your right to use our websites, including deletion of any personal profile;
legal proceedings against you for reimbursement of all losses and costs on an indemnity basis (including, but not limited to, reasonable administrative and legal costs) resulting from the breach and/or further legal action against you; and/or
disclosure of such information to law enforcement authorities or other relevant third parties as we reasonably feel is necessary.
We exclude liability for actions taken in response to breaches of this Code of Conduct. The responses described in this policy are not limited, and we may take any other action we reasonably deem appropriate.