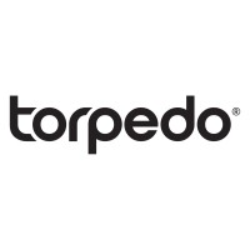 Torpedo
United Kingdom Cassington, Oxon The Long Barn, Worton Park
Sales, Business Development, Business Consulting
Marketing and PR, Advertising and Creative Media Jobs
Management (incl. project, product management & human resources)
Company Detail
Torpedo is a full-service B2B marketing agency. We help companies with advanced technology and technical product solutions to win and retain their best customers. We assimilate complex propositions and blend creativity, experience design and technology to bring them to life in a way that reaches audiences on a rational and emotional level. Our extensive in-house team creates connected experiences for the world of business, delivering compelling marketing campaigns, digital experiences, content, brand activation, experience design and motion graphics. We specialise in humanising business complexity to engage customers at every touchpoint to build long-term relationships, accelerate brand growth and, ultimately, drive business success.
Company Overview
Established 2003
Employees 51-200
Email ******@torpedogroup.com
Current Opening
Thank you for your inquiry about employment opportunities at our company. Unfortunately, we have no open positions at this time. Please check this page again later.