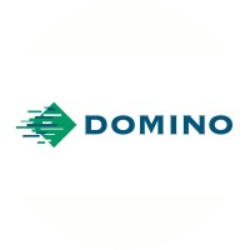 Domino Printing
United Kingdom Cambridge Cambridge
Company Detail
At Domino Printing Sciences we do more. You might see us supporting manufacturers in their move to sustainable packaging and leading the charge on coding automation. That's because we are out to do more than just provide industrial printing technology.
Company Overview
Employees 1,001-5,000
Email ******@domino-uk.com
Current Opening
Thank you for your inquiry about employment opportunities at our company. Unfortunately, we have no open positions at this time. Please check this page again later.