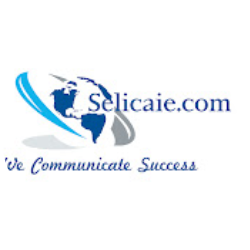 Selica International Ltd
United Kingdom London
Translation, Localization, Interpretation Jobs
Company Detail
Selica International for Innovation and Evolution LTD is a distinguished enterprise headquartered in London, United Kingdom, boasting 27 years of expertise in delivering tailored solutions. Our extensive range of services encompasses educational support, personal and business development, and international project facilitation. Additionally, we offer comprehensive language services, including translation, interpretation, transcription, and analysis, spanning over 250 languages worldwide. Our accomplished team comprises seasoned professionals, including business trainers, developers, translators, interpreters, educators, analysts, and project managers. They collaborate synergistically to ensure the success of every project, demonstrating meticulous attention to detail and unwavering commitment from inception to completion.
Company Overview
Email ******@selicaie.com
Current Opening
Position Summary: The position of the Business Ad...
Are you a freelance translator with a passion for ...