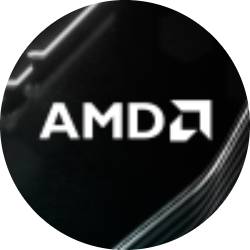 AMD
United States of America Santa Clara 2485 Augustine Drive
Marketing and PR, Advertising and Creative Media Jobs
Journalism Jobs
Company Detail
For nearly 50 years, AMD (NASDAQ: AMD) has driven innovation in high-performance computing, graphics, and visualization technologies ― the building blocks for gaming, immersive platforms, and the datacenter. Hundreds of millions of consumers, leading Fortune 500 businesses, and cutting-edge scientific research facilities around the world rely on AMD technology daily to improve how they live, work, and play. For more information about how AMD is enabling today and inspiring tomorrow, visit AMD.com.
Company Overview
EstablishedJuly 10 2019
Employees500 - 600
Email******@amd.com
Websitehttp://www.amd.com
Current Opening
Thank you for your inquiry about employment opportunities at our company. Unfortunately, we have no open positions at this time. Please check this page again later.