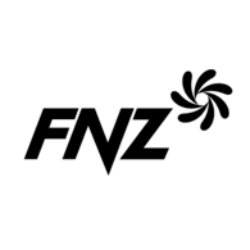 FNZ Group
United Kingdom London 67 Lombard Street
Translation, Localization, Interpretation Jobs
IT, Software development, System Engineering Jobs
Sales (inc. pre-sales and lead-generation)
Banking, Finance, Insurance, Accounting and Trade jobs
Graduate Jobs (incl. Internships)
Company Detail
FNZ is a global FinTech firm, transforming the way financial institutions serve their wealth management customers. It partners with banks, insurers and asset managers to help consumers better achieve their financial goals. FNZ's technology, transaction and custody services enable their clients to provide best-in-class wealth management solutions to financial advisers, end-investors and the workplace that are efficient, flexible, transparent and scalable, supporting market, demographic and regulatory trends worldwide. Today, FNZ is responsible for over $700 billion in assets under administration (AuA) held by around 8 million customers of some of the world's largest financial institutions, including Standard Aberdeen, Barclays, Lloyds Bank, Vanguard, Generali, Quilter, Santander, Aviva, Zurich, UOB, UBS, Findex and BNZ. In total, FNZ partners with over 100 financial institutions globally and employs over 2,500 in London, Edinburgh, Bristol, Basingstoke, Sydney, Melbourne, Wellington, Hong Kong, Singapore, Shanghai and Brno.
Company Overview
EstablishedJuly 10 2019
Employees500 - 600
Email******@fnz.com
Websitehttp://www.fnz.com
Current Opening
Thank you for your inquiry about employment opportunities at our company. Unfortunately, we have no open positions at this time. Please check this page again later.