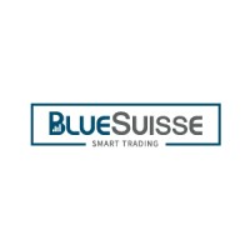 Blue Suisse LTD
Malta Mosta Cornerstone Business Centre, 16th September Square Mosta, MST 1180
Sales (inc. pre-sales and lead-generation)
Banking, Finance, Insurance, Accounting and Trade jobs
Company Detail
Blue Suisse facilitates trading and investing for private and institutional clients, offering access to global markets and a wide range of asset classes and tradable instruments through our different state-of-the art trading platforms, incorporating everything from personalized features to tailored charts, news and risk management tools. Our target is to become one of the most trusted names in online trading and investing area dedicated to a higher level of service, a great offering, upper technology and competitive pricing, we will do our best to provide and exceed everything you can expect from an online trading brokerage firm. We are committed to installing confidence in our clients and partners by providing the most competitive trading conditions available and the best possible services. We are dedicated to building long-term relationships with our clients by strengthening trust and building confidence based on our corporate values : integrity, commitment to the client, social responsibility, innovation. Blue Suisse is a brokerage house which is under the supervision of MFSA and is established according to standards of MiFID. The Swiss- and Swedish management- and main shareholders of Blue Suisse cover extensive banking and financial expertise combined with the passion of cutting edge technologies of our modern online trading era. We are a trusted brokerage house that provides superior trading solutions to investors of all categories, corporate and private clients, as well as financial institutions. High level of reliability and quality of service are provided for all our clients depending on their needs.
Company Overview
EstablishedJuly 10 2019
Employees500 - 600
Email******@bluesuisse.com
Websitehttps://bluesuisse.com/
Current Opening
Thank you for your inquiry about employment opportunities at our company. Unfortunately, we have no open positions at this time. Please check this page again later.