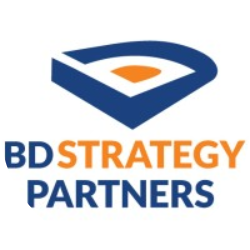 BD Strategy Partners
United States of America Hoboken, NJ 07030, 306 Washington Street, Suite 306
Banking, Finance, Insurance, Accounting and Trade jobs
Management (incl. project, product management & human resources)
Company Detail
BD Strategy Partners is a strategic sales recruiting, executive search, consulting, and training firm. With over 25 years of sales leadership and executive recruiting experience, we bring a proven approach to improving sales results, recruiting top salespeople, and training sales teams. Our Founders have recruited and built sales divisions for Salesforce.com, LinkedIn, LexisNexis, and other world-class companies. SERVICES: SALES RECRUITING AND CANDIDATE ASSESSMENTS: Helping sales organizations hire sales and marketing positions: Sales Leadership, Enterprise Sales, Account Management, Mid-Market Salespeople, SMB, Sales Development, Inside Sales, Sales Operations, Sales Strategy, Sales Enablement, Marketing What separates us from other recruiting firms? In addition to our experience, we utilize award-winning sales assessments that objectively score over 20 sales competencies to ensure you are hiring the right salespeople for the right roles. Over 10,000 companies of all sizes have implemented our assessments into their recruiting process. TO LEARN MORE: https://bit.ly/2eIXqQa SALES CONSULTING/SALES TEAM EVALUATIONS: Working with companies to ensure they implement a proven sales strategy that will help them get to the next level or turn around a stalling sales engine. We provide companies with the most accurate insights for growing revenue and market share. This starts with a thorough evaluation of the current sales organization. We look at your people, strategies, and systems and can tell you whether your people can actually execute the company's strategies, meet your expectations and belong in the roles they are in. We can then put together a go-forward plan and work with leadership to execute on this plan. TO LEARN MORE: https://bit.ly/2TV6IaL SALES TRAINING: Topics include prospecting, pre-call planning, post-call follow-up, social selling, discovery, negotiation, closing, sales management, sales recruiting and hiring.
Company Overview
EstablishedJuly 10 2019
Employees500 - 600
Email******@bdstratpartners.com
Current Opening
Thank you for your inquiry about employment opportunities at our company. Unfortunately, we have no open positions at this time. Please check this page again later.